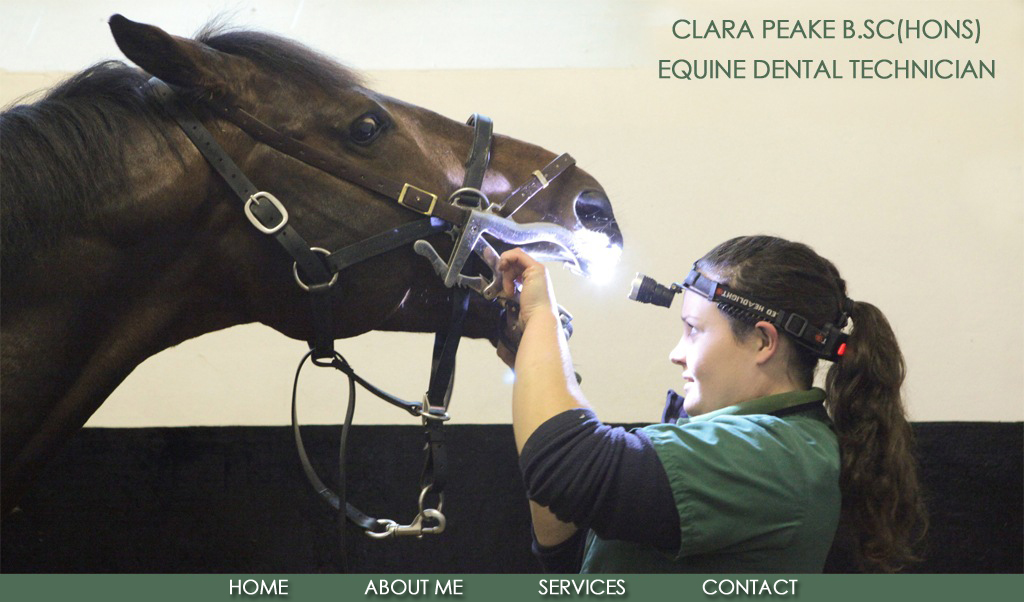 Home

Welcome to my website, I hope that you find it informative and helpful.

I am an Equine Dental Technician based in Stratford-Upon-Avon, near the borders of Warwickshire, Gloucestershire, Worcestershire and Oxfordshire.

I also regularly travel to Shropshire, Leicestershire, Nottinghamshire and Devon.


Equine dentistry is becoming increasingly important to every horse owner. From the one horse owner who enjoys hacking a few times a week, to the top class event rider or racehorse trainer with a yard full of horses.

Horses and ponies from small to large all need to be able to eat and therefore regular visits from the dentist are as important to them as they are to us.